Congratulations to Teresa Davis, winner of the $10,000 Cubby's Bear Share Sweepstakes. 
We are thrilled to bring $10,000 worth of holiday joy to Mrs. Davis. Our Bear Bucks Rewards customers, and app users, gained entry into our Bear Share Sweepstakes for redeeming coupons and swiping their rewards cards at checkout.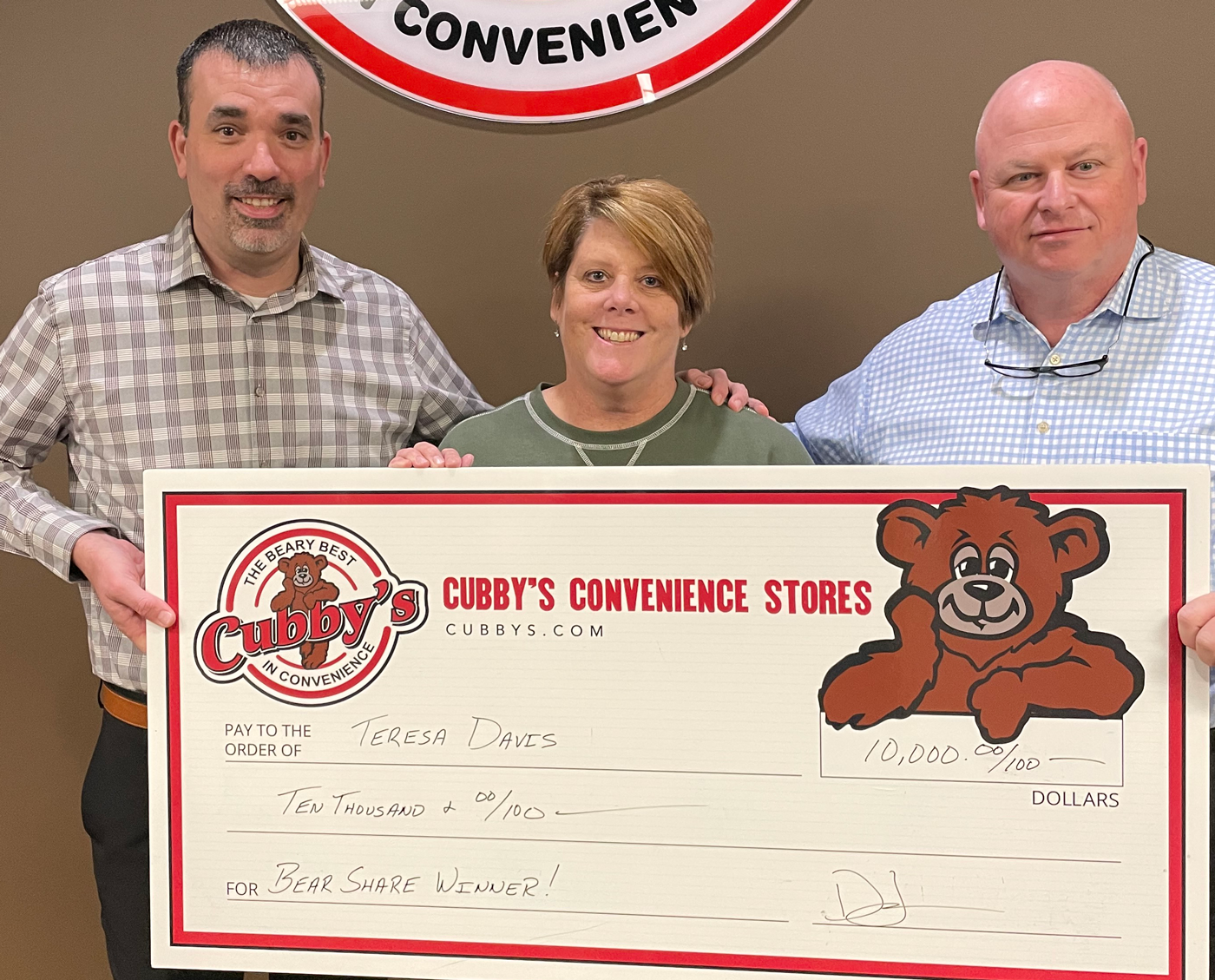 Teresa is a kindergarten teacher at Yutan Elementary and has lived in Yutan since 1997. Teresa and her family have been Cubby's regulars for some time. 
"We go to Cubby's a lot, love the food and all the friends we have made there over the years. I was so excited when I got the phone call that I was the winner of the $10,000. We have been swiping our card and using the Cubby's app every time we go to the store, we do anyway for all the savings but wanted as much chance as we could get to win the contest. I kept reminding my kids to use the app, too."
Thank you, Teresa for choosing Cubby's. We hope the $10,000 will make holiday season even brighter for you and your family. 
Learn more about the Bear Bucks Rewards program, or about the Cubby's App.