Cubby's would like to congratulate and thank Mississippi State players and all of their fans.
We greatly appreciate your patronage and support at our downtown Old Market store during your stay. We always look forward to seeing the many friendly Bulldog fans.
This year we donated $100 for every strikeout that Mississippi State pitchers recorded, there were 73 and Cubby's donate $100 to the PACE program for each one. On Thursday, July 8th we presented PACE Omaha a check for $7,300.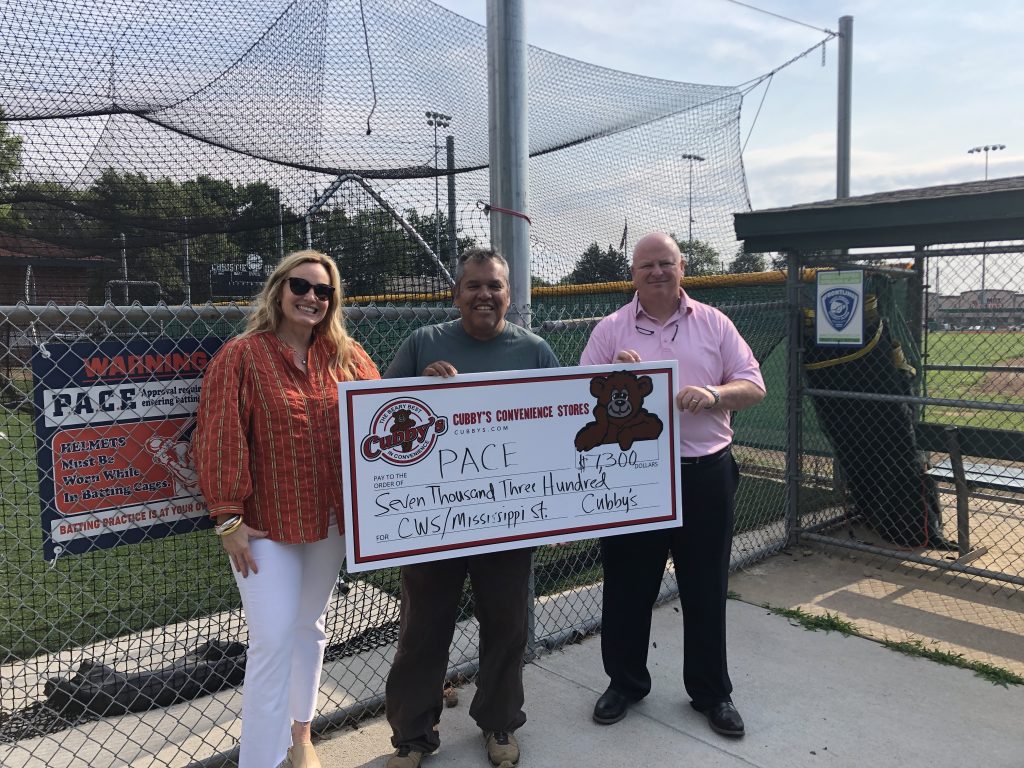 The PACE program
The P.A.C.E. program started in 2005 by the Omaha Latino Peace Officers Association in conjunction with the Police Athletic League and volunteers. The program is dedicated to preventing "at risk", inner-city children from becoming involved in gangs, crime and drug use. It provides an opportunity to develop discipline, self-esteem and positive moral values through wholesome competition in soccer, baseball and volleyball.
We hope you had a great stay in Omaha and look forward to a return next year. Congratulations again to the Mississippi State Bulldogs and their first National Baseball Championship.