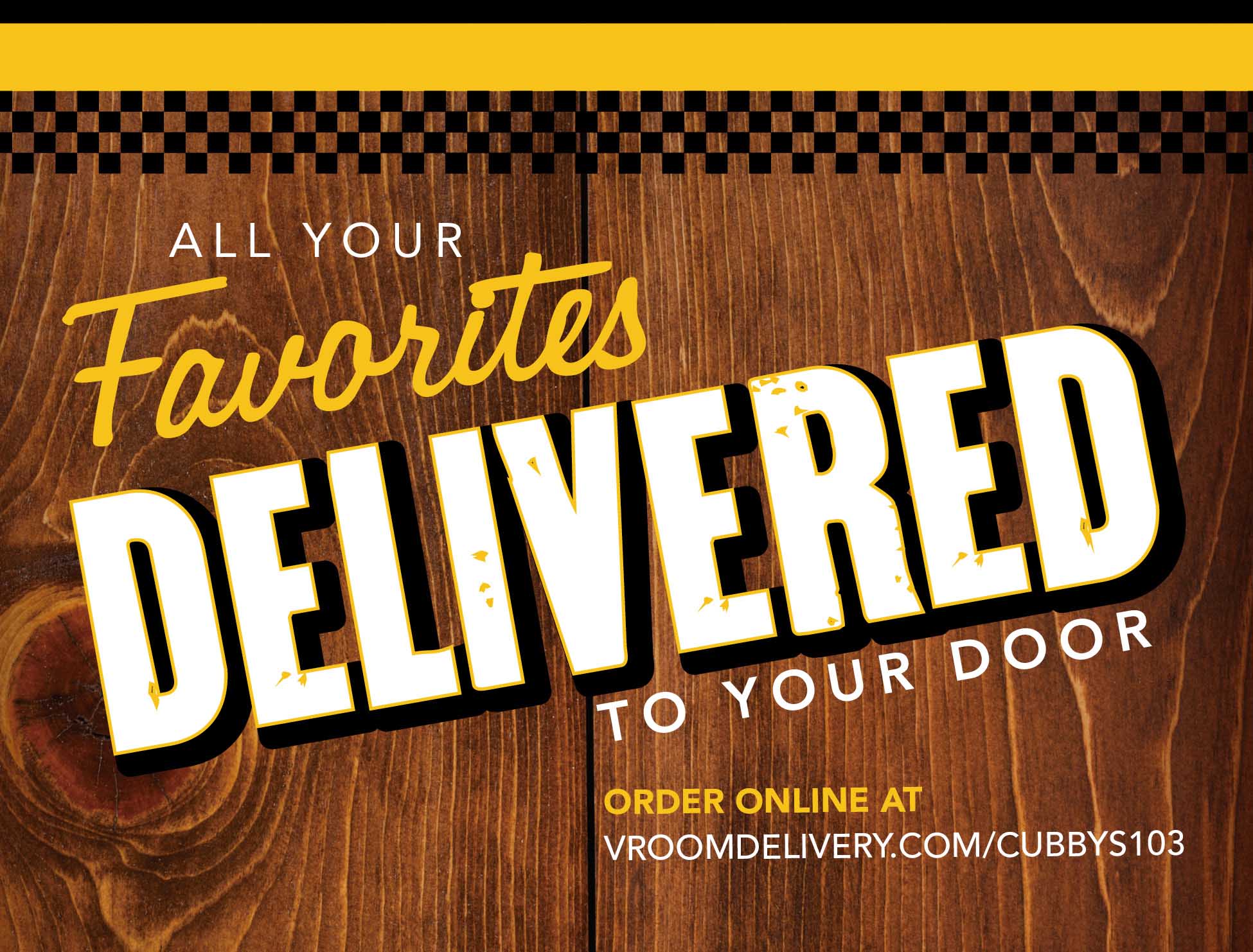 Cubby's is excited to announce our partnership with Vroom Delivery at our Bennington, NE location. Customers can now order food and grocery for delivery through vroomdelivery.com/cubbys103. Chester's fried chicken, Godfather's Pizza Express pizza, alcohol, and various grocery items can be ordered and delivered.  
Delivery prices vary, and delivery may not be available to all locations. 
Delivery Radius:
4 miles — $2.99
Up to 6 miles — $4.99
Delivery not available for locations outside a 6 mile radius of our Bennington, NE location. Some restrictions apply.