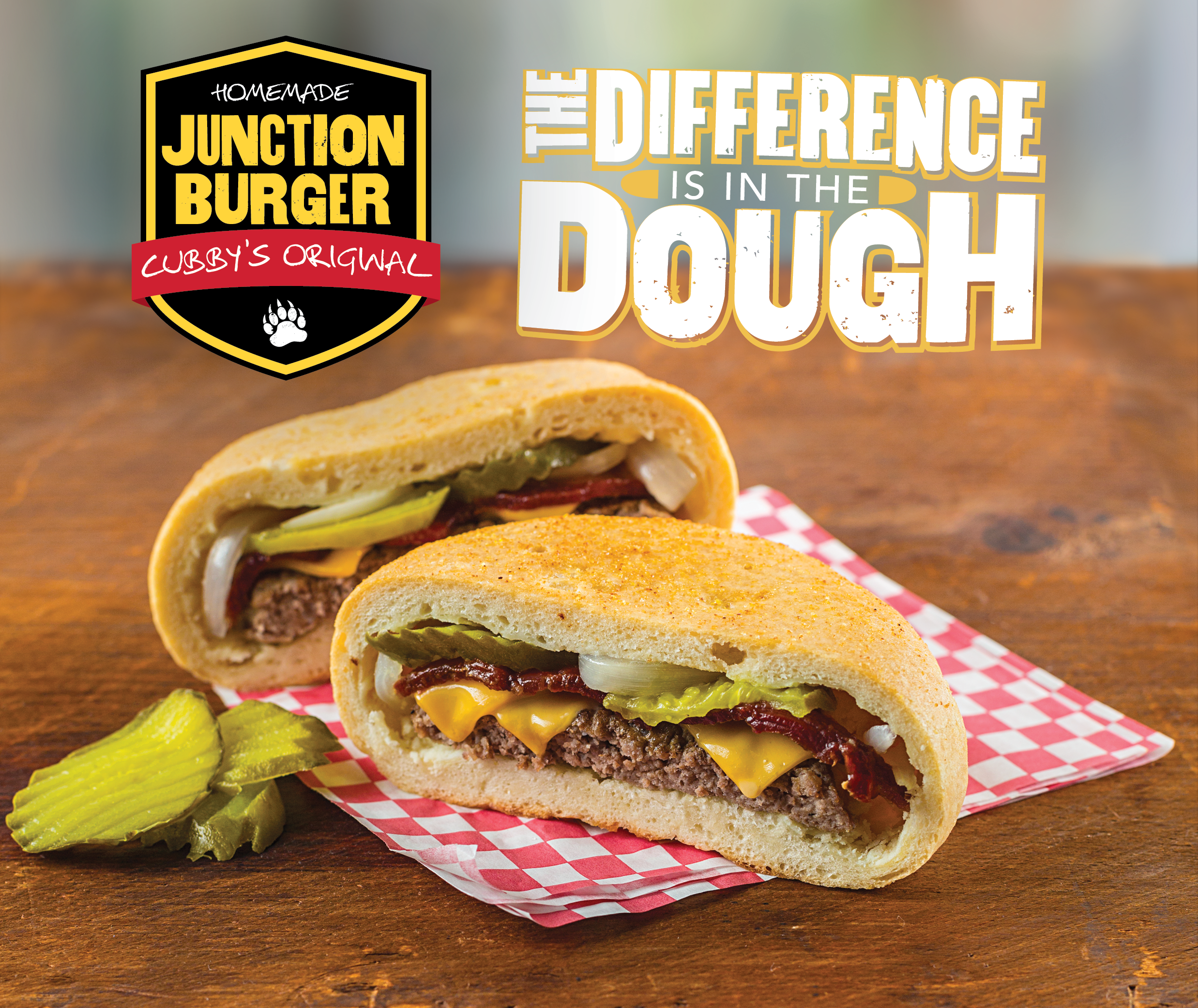 Cubby's Convenience stores in Nebraska and Iowa sell more than 10,000 Junction Burgers in an average month.
What's a Junction Burger?
The popular sandwich got its roots in 1999 in Percival, IA where it is was known as a Pub Burger. A hamburger baked in pizza dough, loaded with topping, it's has become a favorite among Cubby's regulars and traveling truck drivers, many of whom call ahead to order a dozen of the sandwiches for the road.
What makes the Junction Burger so special? The Difference is in the Dough! Cubby's uses a special recipe to create their signature pizza dough, which is wrapped around the burger and baked to perfection. Served hot, the Junction Burger is irresistible – you'll understand why people drive from miles away for the one-of-a-kind sandwich.
Stop by a Cubby's for a famous Junction Burger – remember, the difference is in the dough!